I'm Marco Andrino, owner of Tucson Carpet Repair and Cleaning. I'm very excited you are visiting my site. Originally from California, Tucson has been my home since 1981, when my family moved here. I grew up in the East Side of town and went to Sahuaro HS.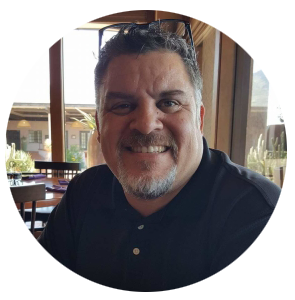 Since coming back to Tucson as an adult with children of my own, I have fallen back in love with the Old Pueblo. I love camping Mount Lemon, the perfect desert sunsets, great hiking trails, friendly people and great food. My son goes to Canyon Del Oro H.S. and my daughter is at U of A. I'm glad to once again call Tucson my home.
Having received training through one of the most successful carpet repair companies in the nation, I have brought the "Don't replace it, repair it!" motto to Tucson. With skill and precision our we can repair and make your carpet look nearly new at a fraction of what it could cost to replace it. There 's no need put up with, step over, or try to ignore that unsightly carpet damage caused by your pets, your guests, your kids, or you. Whatever the damage, we can most likely fix it.
Personally, I am a man of my word, who's handshake still carries meaning behind it. I place a high value on your trust, and will promise you integrity, honesty, and a job well done.
Tucson Carpet repair & Cleaning is happy to provide services in Tucson and all surrounding cities and towns. Contact us today!.